Low Tech, High Impact Sprint Planning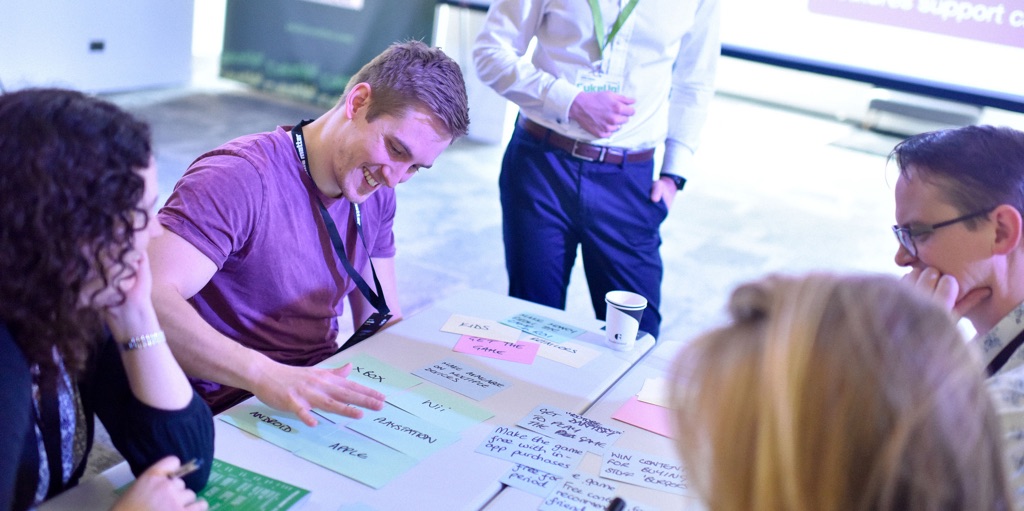 The fast track from User Stories to high value software
The best software is delivered by engaged and creative teams with a deep understanding of business needs. But this doesn't happen by accident! Learn how high performing teams use sprint planning and pre-planning techniques to build this understanding, and deliver software that delights the customer sooner!
All Agile teams work together to understand what needs to be done for each story. But somehow, despite all our best intentions, requirements still get misunderstood or mislaid, bugs slip into the code, and users are left less than impressed. We can do better!
In this workshop, you will learn practical and pragmatic techniques, drawn from the world of Behaviour Driven Development (BDD), that will have your team defining great acceptance criteria, and delivering great features, in record time.
"Give your team an early, shared understanding of the problem they are solving, and half the work is done before you start."
Teams practicing these techniques well see defects go down by over 80% and deliver faster to happier users.
You will learn:
How to use Example Mapping and Feature Mapping to give teams a deep understanding of business needs in record time
Where requirements discovery workshops fit into the Agile and BDD workflow
How team dynamics, rules and ceremonies affect individual and group creativity, and how to structure your team activities to maximise creativity, innovation and shared understanding
How to significantly reduce the risks of inconsistent, misunderstood or forgotten requirements;
How to get through sprint planning sessions faster;
How to lay the groundwork for smoother and quicker automated acceptance testing;
And how to deliver software that will delight the customer and bring value to the business!
Topics Covered
The workshop is deeply practical, more coaching than traditional training, with an emphasis on real-world applications. Where possible, examples and exercises will be drawn from actual client projects.
The key topics covered will include:
Design Thinking and breadth-first requirements discovery
Broad brush and thin brush - when to apply different requirements discovery practices
Running Effective Requirements Discovery workshops, including Example Mapping and Feature Mapping
Identifying key scenarios and business rules quickly and efficiently
Writing Acceptance Criteria that serve the whole team
Feature Mapping and UX design
A roadmap for full BDD adoption
Why your team needs this workshop
This workshop is about helping your team deliver valuable software sooner, by building a deep understanding of the stories they are implementing and the business goals they need to accomplish.
If you are not practicing Behaviour Driven Development (or have never heard of BDD!), this workshop is an excellent and cost-effective way to get started. And if you are already practicing BDD, this workshop will hone and accelerate your requirements discovery activities with techniques like Example Mapping and Feature Mapping.
You can learn more about some of the ideas underlying this workshop in this article.
Format
We can run this workshop either in 1/2 day format (where we present the techniques and practice them on sample problems), or a 1 day format (which gives us the time to explore real-world requirements from your own projects). This workshop is run exclusively as an in-house event, which we can run either onsite or remotely. It is appropriate for teams using any technology stack and in virtually any business domain.
Want to know more?
The cost for this workshop for London-based onsite clients starts at £2750 + VAT for a half-day session and £3750 + VAT for a one-day session (please ask us about other locations).
Get in touch today to learn more or to organise a workshop for your team!
Get in touch today to bring this workshop to your organisation!
---